Introducing . . .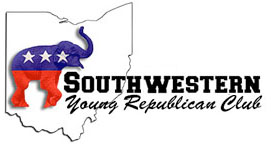 Created to:
draw young people into the Republican party.
provide a forum for education on and discussion of political issues.
help young Republicans stay informed on politics and government.
enable young people to be active in Republican party politics at the local, state, and national level.
---
You can contact us by sending an email message to: syrc@usa.net
Copyright (c) 1999, Southwestern Republican Club, all rights reserved

Site designed by Clayton Campbell